8.6" Polished Deming Agate Bookends - "Big Dig" Site, New Mexico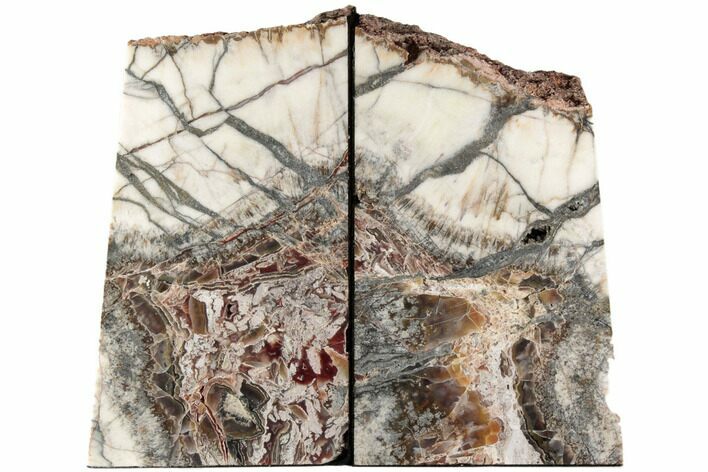 This is a unique pair of bookends made from Deming agate that was collected from the Big Diggins (also known a "Big Dig") site in Deming, New Mexico. It features a multi colored, brecciated banded agate section at its base.

The flat contact edges have been lined with felt. Each bookend varies slightly in size, one measures 8.6" tall, 5.05" wide and 1.75" thick while the other is 8.4" tall, 5.05" wide and 1.9" thick.

SPECIES
Chalcedony var. Agate
LOCATION
Big Diggings ("Big Dig") Site, Deming, New Mexico