8.6" Polished Green Magneprase Section - Western Australia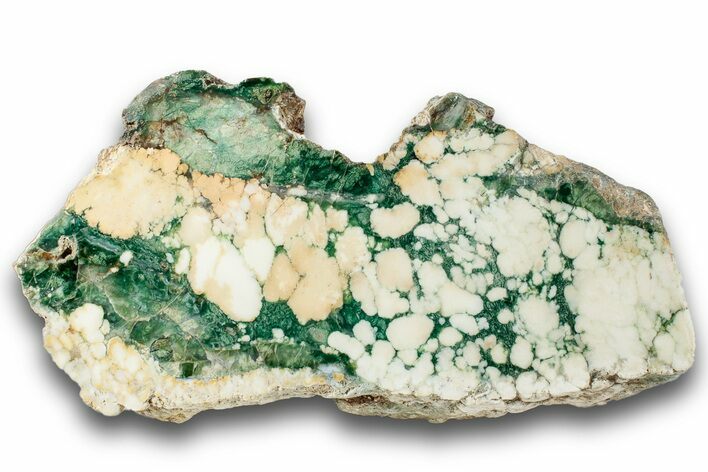 This is a beautiful, 8.6" polished of magneprase, collected from a location south of Kalgoorlie in the Eastern Goldfields of Western Australia. It gained the name "magneprase" from its composition which includes magnesite (white), prase chalcedony, and chromium chalcedony. The presence of chromium gives it the unique green hues.

Comes with an acrylic display stand.

SPECIES
Magnesite (White), Prase Chalcedony & Chromium Chalcedony
LOCATION
South of Kalgoorlie, Eastern Goldfields, Western Australia
SIZE
8.6 x 5", up to 1.6" thick