9.2" Polished Biggs Jasper Slab - Oregon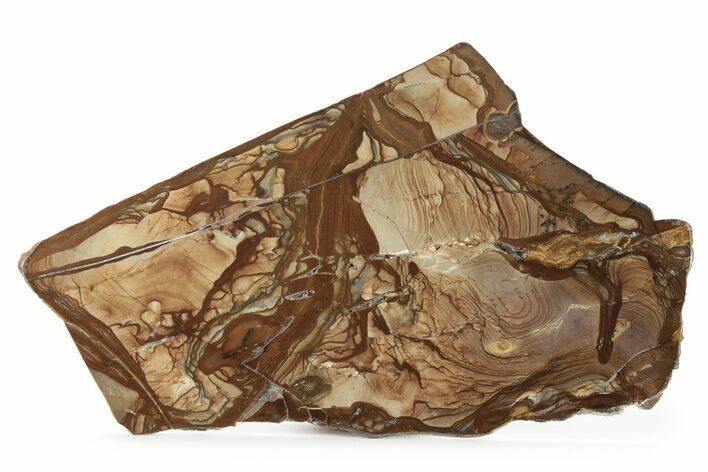 This is a gorgeous, 9.2" wide slab of Biggs Jasper that was collected from Biggs Junction, Oregon. It features layered and twisted jasper formations that range in color from brown, tan to orange in spots.
Comes with an acrylic display stand.
Biggs Jasper is a jasper formation that was first discovered near Biggs Junction, Oregon around 1960. It started out as a mud formed from volcanic ash and following compression and heating by volcanic activity, it preserved as a jasper. It is known as a picture jasper and specimens from this location typically exhibit a brown-beige, layer-like patterns.
SPECIES
Chalcedony var. Jasper
LOCATION
Biggs Junction, Oregon
SIZE
9.2 x 5.4", .2" thick