9.6" Free-Standing, Polished, Pilbara Prase Section - Australia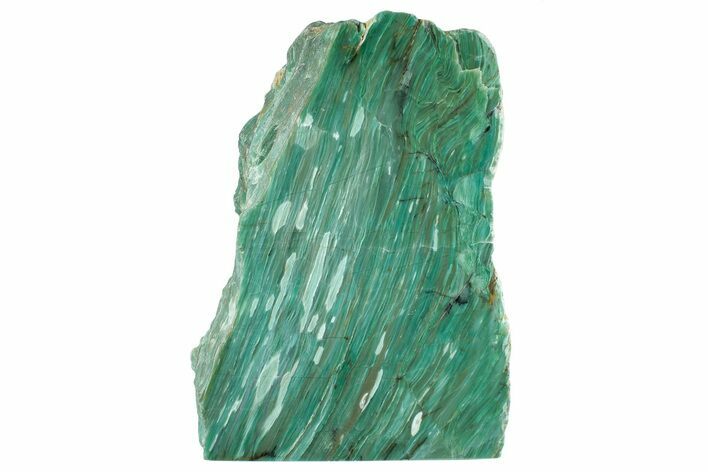 This is a 9.6" tall, free-standing, polished section of Pilbara Prase from Karratha in Western Australia. One side has been polished to a mirror-like finish and the base has been cut flat so that it stands up nicely without a need for a display stand.

Pilbara Prase is a chrome-rich chert that derives it's rich, green color from minor mineral content, most commonly green chromiferous muscovite mica and fuchsite. It is sometimes referred to as "dragon stone"
SPECIES
Chrome-rich Chert
LOCATION
Karratha, Western Australia