.9" Green Verdelite Tourmaline in Quartz - Brazil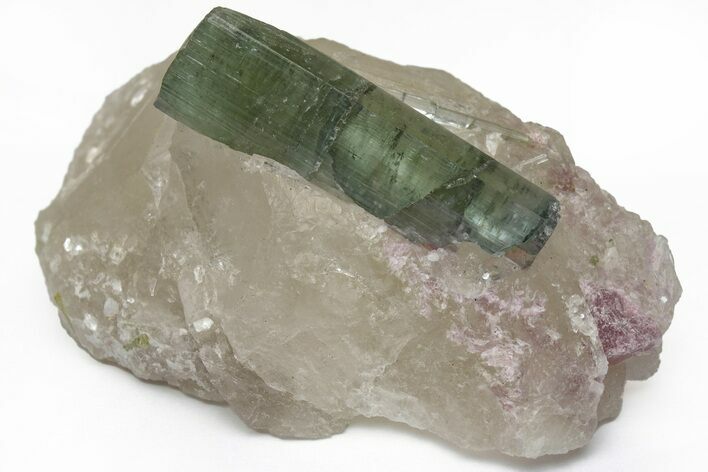 This is a .9" long, green verdelite tourmaline thats still partially embedded in quartz, collected from the Aricanga mine in Minas Gerais, Brazil.
Tourmaline is a crystalline boron silicate mineral compounded with elements such as aluminium, iron, magnesium, sodium, lithium, or potassium. Schorl, or black tourmaline, is the most common form of tourmaline, and has been used for everything from jewelry to piezoelectric guitar pickups.
SPECIES
Tourmaline var. Verdelite
LOCATION
Aricanga Mine, São José da Safira, Minas Gerais, Brazil
SIZE
Tourmaline: .9" long, Entire Specimen: 1.6 x .9"