2.9" Wide Lamprophyllite Crystal Aggregation - Russia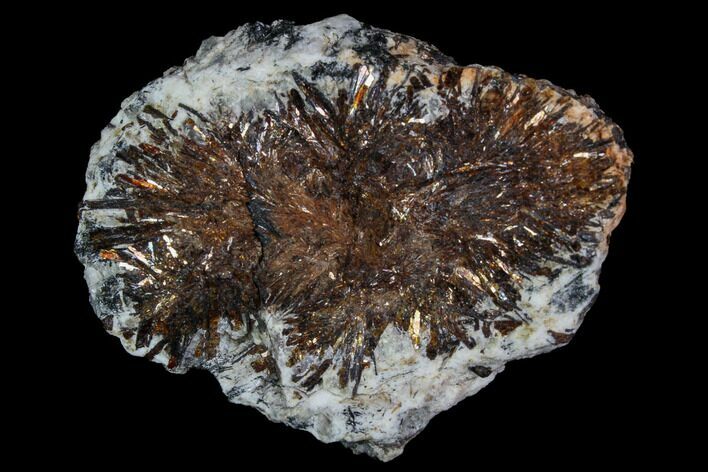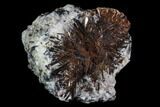 This is a fantastic specimen that contains sprays of lamprophyllite crystals that are encapsulated in what looks to be an igneous rock (granitic-diorite?). It was collected from Siberia, Russia and is accompanied by an acrylic display stand for preferred presentation.
Lamprophyllite is a relatively rare, but widespread mineral that typically forms within alkaline igneous rock. It was named after the Greek words "lampro" (meaning shining) and "phyllo" (meaning leaf) in reference to its vitreous luster, cleavage and leaf like crystal formation. Its chemical composition is (Na,Mn2+)3(Sr,Na)2(Ti,Fe3+)3(Si2O7)2O2(OH,O,F)2 and it typically forms as dark brown, flattened and elongated crystals.
SIZE
2.9" wide, 2.2" tall