Clearance Lot: Cave Calcite Formations - 13 Pieces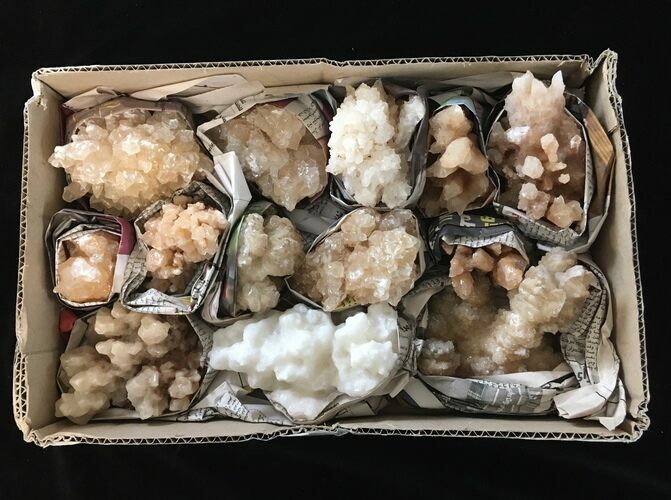 This is a wholesale lot of cave calcite formations from Morocco. You will receive the
13
pictured specimens which range from 2" to 5.5" wide. Some of the formations bear crystal faces, however they were prepped via acid-etching which tends to dissolve most of these features. Under short-wave ultraviolet light, some of these specimens are fluorescent.
Cave calcite is not actually calcite but is formed from aragonite crystals. Calcite and aragonite are both carbonates with the same chemical formula (CaCO3), but different crystal structures and symmetries. Cave calcite forms underground due to groundwater deposition. While it often forms stalactites and stalagmites it can also form unique, branching, tree-like structures. These beautiful formations are sometimes known as 'floss ferri' (flowers of iron) and frostwork.
SPECIES
Calcite & Aragonite
SIZE
Range from 2" to 5.5"