Natural Calcite Cube Perched On Micro Quartz Stalactites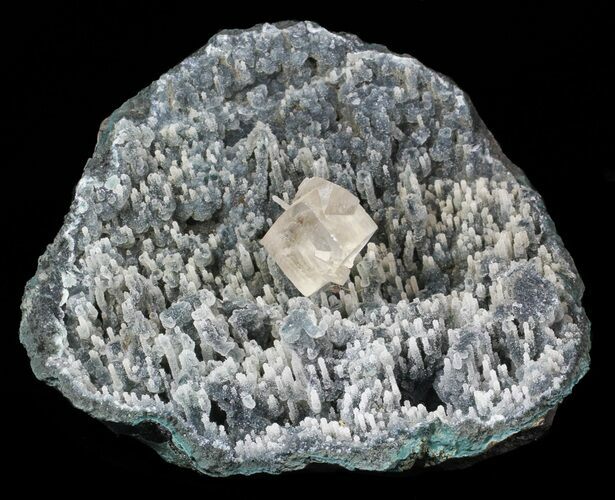 This is an amazing specimen from Maharashtra, India. There is a .85" wide, translucent yellow calcite cube perched on a bed of micro quartz "Stalactites". It is entirely natural, and the cube has NOT been artificially mounted.

It was found within a basalt pocket, and the surrounding rock has been cut so that it displays nicely on a flat surface.
SPECIES
Quartz var Chalcedony, Calcite
LOCATION
Maharashtra, India
SIZE
Entire Piece 5.4 x 5.2", Calcite cube .85" wide