7.9" Wide Polished Prehnite Slab - Australia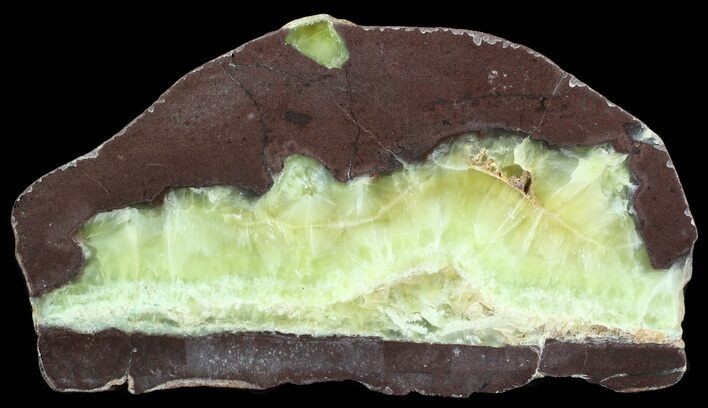 Please note: While we typically ship out material within 2 business days there will be a delay of approximately 3-4 days before we can ship this specimen. It's part of a lot of material currently in transit back to our primary shipping warehouse.
This is a 7.9" wide polished Prehnite slab, collected from Wave Hill, Australia. Prehnite is rock-forming minerals made up of silicate of calcium and aluminium. This specimen comes with an acrylic display stand.
LOCATION
Wave Hill, Australia
SIZE
7.9" wide, 4.4" tall, .4" thick