"Sandwich" Wulfenite - Ojuela Mine, Mexico (New Find)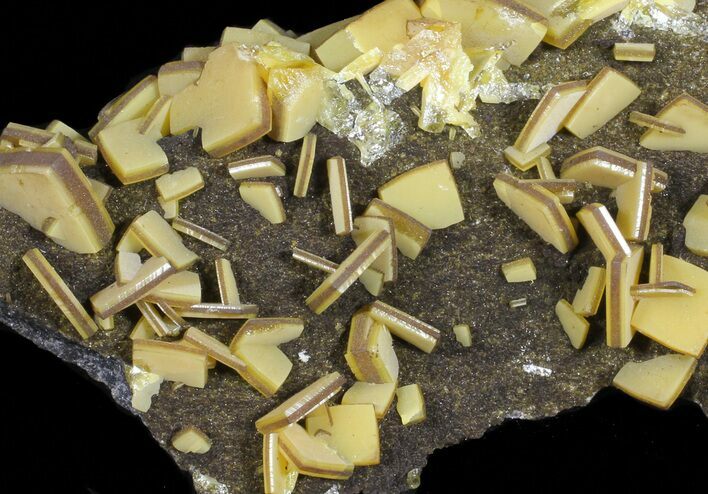 This is a very interesting cluster of tabular, zoned wulfenite crystals from the famous Ojuela Mine, Mexico. These unique crystals which have earned the nickname "Sandwich Wulfenite" are a fairly new find, and there is a limited quantity on the market.

The entire piece measures 4.1x2.1" and the largest crystals are about 0.4" wide.
LOCATION
Ojuela Mine, Mexico
SIZE
Matrix 4.1x2.1", Largest crystals .4" wide