1.66" Goshenite & Schorl - Erongo Mountains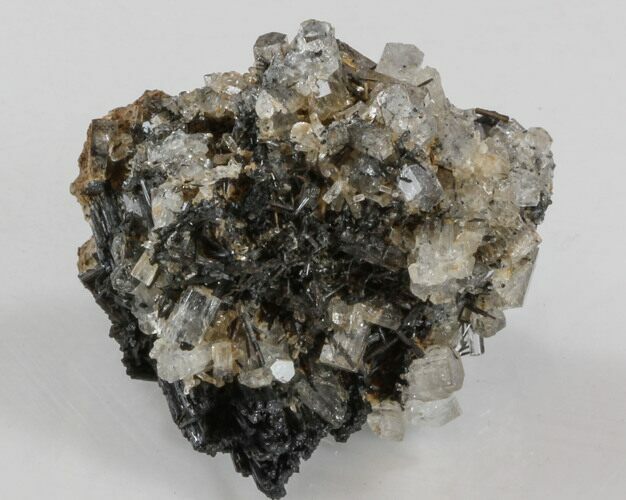 Here is a sharp matrix of tiny, translucent goshenite and schorl from the Erongo Mountains in Namibia.
Tourmaline is a crystalline boron silicate mineral compounded with elements such as aluminium, iron, magnesium, sodium, lithium, or potassium. Schorl, or black tourmaline, is the most common form of tourmaline, and has been used for everything from jewelry to piezoelectric guitar pickups.
SPECIES
Goshenite & Tourmaline var Schorl
LOCATION
Erongo Mountains, Namibia