Stunning 11.6" Quartz Crystal Cluster - Madagascar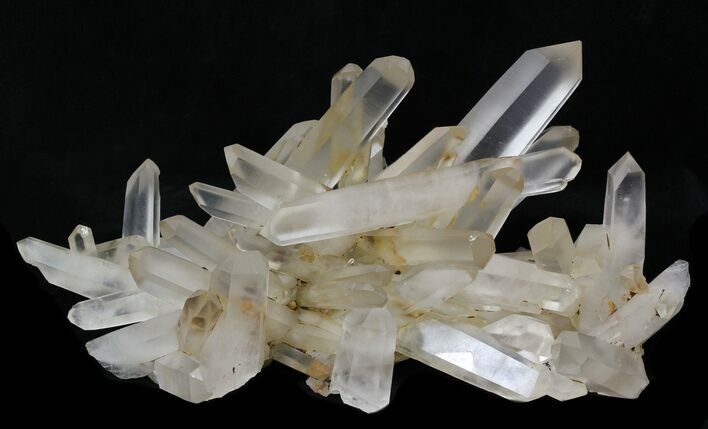 This is a large, natural cluster of long, quartz crystals from Madgascar. The entire piece measures 11.6x7.4" and the longest crystal is 6.1" All of the crystals have well defined tips and the cluster sits nicely on a flat surface. There is a long double terminated crystal laying across the top of the cluster.
SIZE
11.6x7.4", Longest crystal 6.1"