Lot: 3 - 4" Dyed (Pink Variety) Quartz Geodes - 59 Pieces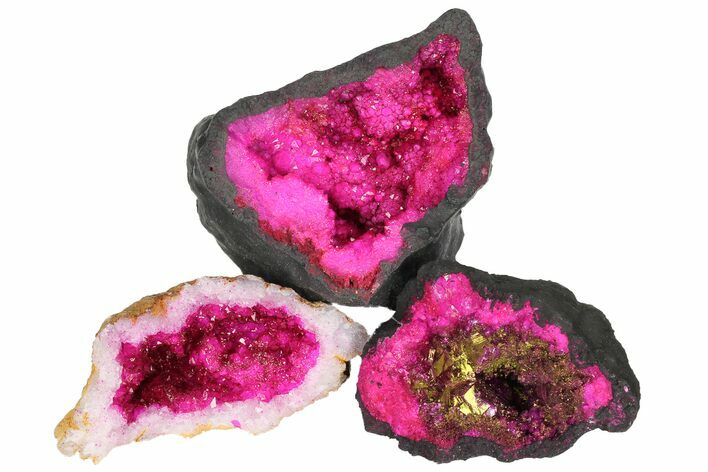 This is a wholesale box of 59 colorful, dyed pink, quartz geodes from Morocco. They range from 3 to 4" wide and have already been broken, with both halves of each geode rubber banded together.

There is a variety of dyed geode types within this box. Some have a natural rock exterior, while the others have a black coating. Some of these geodes have even been given a lustrous gold coating across the pink-dyed crystals. The photo above is a representation of this variety.
SPECIES
Dyed Quartz Geodes
SIZE
3-4" wide, 37 pounds