Lot: 40 Small Epidote Crystal Clusters - Pakistan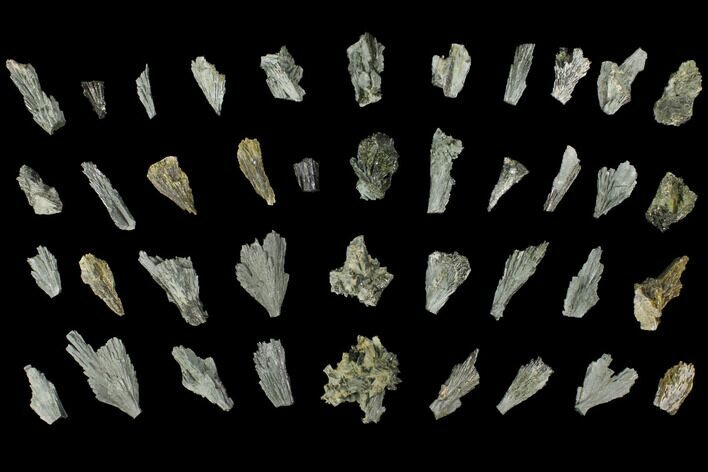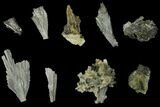 This is a wholesale lot of clusters of dark green epidote crystals in fan shaped aggregations. These specimens were collected from Balochistan, Pakistan. They range in size from .7 to 2.2", with most being around 1.5".
At the wholesale price, each cluster is $2.00 and can easily sell for many times that. These crystals are perfect for gifts, resale, or educational purposes.
Epidote is a green, silicate mineral that is commonly found in regionally metamorphosed rocks. It often forms lustrous, elongated and interconnected crystals that are highly coveted by collectors. While nearly all epidote is green it may take on many different shades and tones from yellowish to deep green.
LOCATION
Balochistan, Pakistan