1.6" Polished Dalmatian Jasper Heart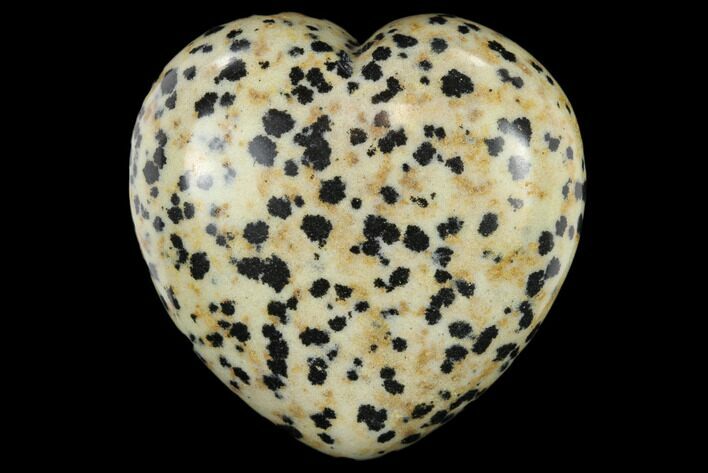 This is a 1.6" polished, dalmatian jasper heart.
This is polished dalmatian stone which is also commonly known as "dalmatian jasper". We refer to is as dalmatian stone due to the fact that it isn't a jasper at all, but is in fact an igneous rock composed of arfvedsonite, albite and quartz. It features black spots of arfvesonite that are surrounded by a mixture of white albite and quartz. It resembles the spotted hair/skin pattern of a Dalmatian dog, hence where it earned its name.

MINERAL TYPE
Dalmatian Jasper
SIZE
Approximately 1.6 x 1.6 x .85"