1.8" Polished Dalmatian Jasper Pocket Stone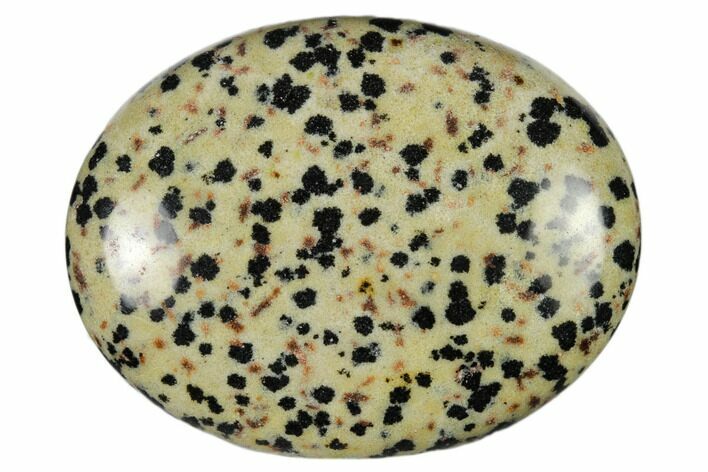 This is a 1.8" polished, dalmatian jasper pocket stone.
The stone is polished into an oval shape and is rounded on all sides. Polished stones of this size and shape are generally referred to as pocket stones as they will easily fit into a pocket. The pictures are representative to the stone you will receive, but there is some variation in colors and patterning.
This is polished dalmatian stone which is also commonly known as "dalmatian jasper". We refer to is as dalmatian stone due to the fact that it isn't a jasper at all, but is in fact an igneous rock composed of arfvedsonite, albite and quartz. It features black spots of arfvesonite that are surrounded by a mixture of white albite and quartz. It resembles the spotted hair/skin pattern of a Dalmatian dog, hence where it earned its name.

MINERAL TYPE
Dalmatian Jasper
SIZE
Approximately 1.8 x 1.4 x .65"