1.6" Polished Green Hair Jasper Heart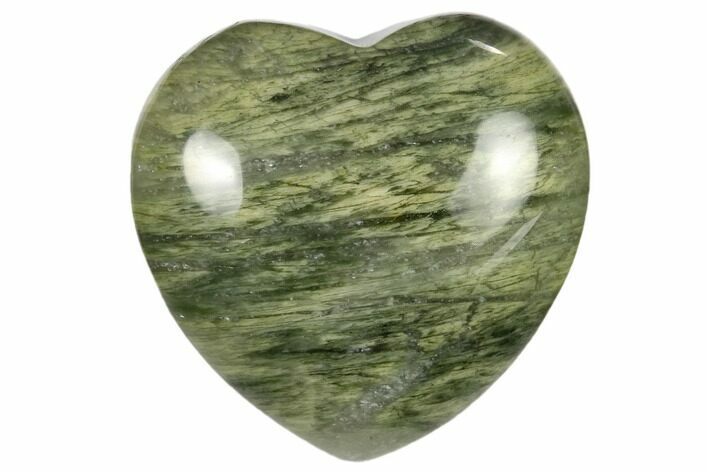 This is a 1.6" polished, Green Hair Jasper heart.
Green hair jasper, also known as "green hair stone", is the trade name for an agate formation that contains streaked inclusions of a mossy green opaque mineral. In some specimens, the green hair-like inclusions will appear to be plume-like formations, while others feature layered formations. It polishes beautifully, making for excellent display and jewelry pieces.
MINERAL TYPE
Green Hair Jasper
SIZE
Approximately 1.6 x 1.6 x .75"