1.7" Polished Red Tiger's Eye Pocket Stones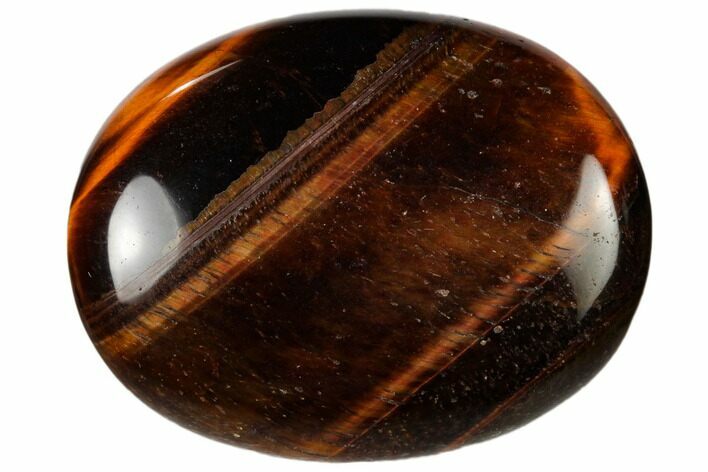 This is a 1.7" polished, red tiger's eye pocket stone or "pillow". The tiger's eye has been mined from the Northern Cape Province of South Africa.
The stone is polished into an oval shape and is rounded on all sides. Polished stones of this size and shape are generally referred to as pocket stones as they will easily fit into a pocket. The pictures are representative to the stone you will receive, but there is some variation in colors and patterning.
Red Tiger's eye
or Red Tiger Eye is a gorgeous, chatoyant gemstone with alternating bands of golden to red-brown color and a silky luster. It has a fascinating and constantly shifting light effect where the gold and brown bands appear to keep reversing as the stone is moved relative to the light source. Red tiger's eye has a lot more iron in it that regular tiger's eye leading to a deep red coloration.
Tiger's eye is actually a variety of quartz which is chatoyant because of subparallel intergrowth of quartz crystals and altered amphibole fibres that have turned into limonite. It's primarily used to ornamental and lapidary purposes. Primary sources of Tiger's Eye are South Africa, Australia and China.
MINERAL TYPE
Red Tiger's Eye
LOCATION
North Cape Province, South Africa
SIZE
Approximately 1.7 x 1.35 x .6"