1.9" Polished Crazy Lace Agate Worry Stones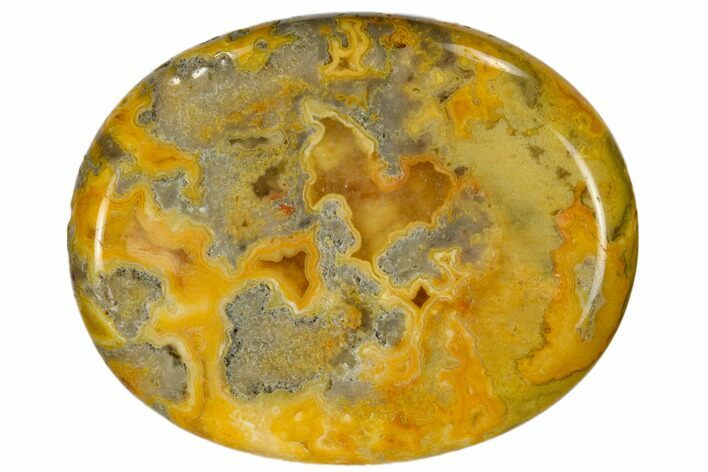 These are 1.9" wide, polished crazy lace agate worry stones. The pictures are representative of the specimen(s) you will receive, so there may be some variation in color and patterns.
Quantity discounts are available!
Worry stones
are smooth, polished stones, usually in the shape of an oval, with a thumb-sized indentation. They are often used by people for relaxation or anxiety relief purposes, the same way as some people use a fidget spinner. Typically, worry stones are 1 1/2 to 2" across. They may also be referred to as palm stones, thumb stones, fidget stones, etc.
Crazy lace agate
, also known as Mexican Agate is a unique banded agate that comes from Chihuahua Mexico. It gets its name from complex, lacy patterns swirling through the stone. Colors can vary from creme to orange, to red colorations and are due to iron and aluminum inclusions in the agate.
STONE TYPE
Polished Crazy Lace Agate
SPECIES
Chalcedony var. Agate