2" Polished Kambaba Jasper Palm Stones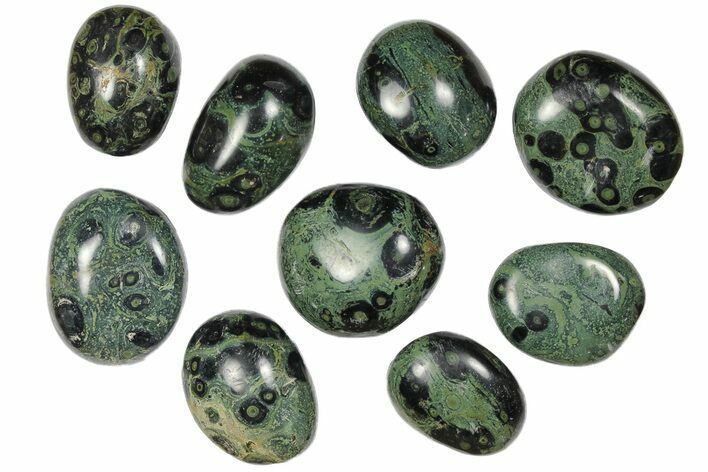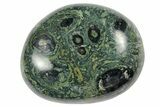 This is polished Kambaba jasper palm stone from West-Central Bongolava, Madagascar. The pieces average about 2" wide but can range anywhere from 2" to 2 1/2"
Kambaba jasper and crocodile jasper are trade names for a greenish rhyolitic (volcanic) rock found in the west-central Bongolava region of Madagascar. It is full of blackish orbs consisting of small Amphibole needles that some people say resemble amphibian eyes, hence the name "crocodile jasper". There is a
common misconception that Kambaba Jasper is a stromatolite
, however this is incorrect as it is volcanic in origin. Despite the misconceptions it is a beautiful decorative stone when polished.
COLLECTED
Tsiroanomandidy, West-Central Bongolava, Madagascar