2 to 2 1/2" Honey Calcite Pieces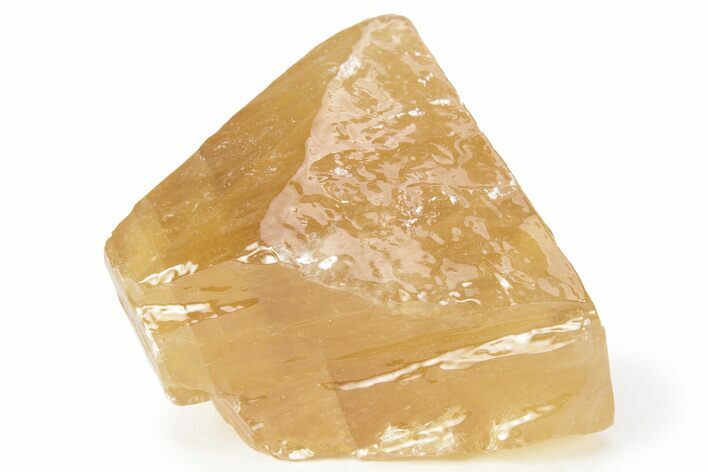 These are glossy honey calcite specimens from Mexico. The stones measure 2 to 2.5" wide and fit nicely in the palm of your hand. The sharp edges of the calcite have been removed from these specimens via acid bath, creating a much more sturdy piece of calcite.
The photos are representative of the stone(s) you will receive though they will vary slightly in size and shape. Quantity discounts available.
Calcite, CaCO3, is a carbonate mineral and the most stable polymorph of calcium carbonate. The other polymorphs are the minerals aragonite and vaterite. Calcite crystals are trigonal-rhombohedral, though actual calcite rhombohedra are rare as natural crystals. However, they show a remarkable variety of habits including acute to obtuse rhombohedra, tabular forms, and prisms. Calcite exhibits several twinning types adding to the variety of observed forms. It may occur as fibrous, granular, lamellar, or compact. Cleavage is usually in three directions parallel to the rhombohedron form.
MINERAL TYPE
Yellow Calcite