2" Twinned Aragonite Crystals (Star Aragonite) - Morocco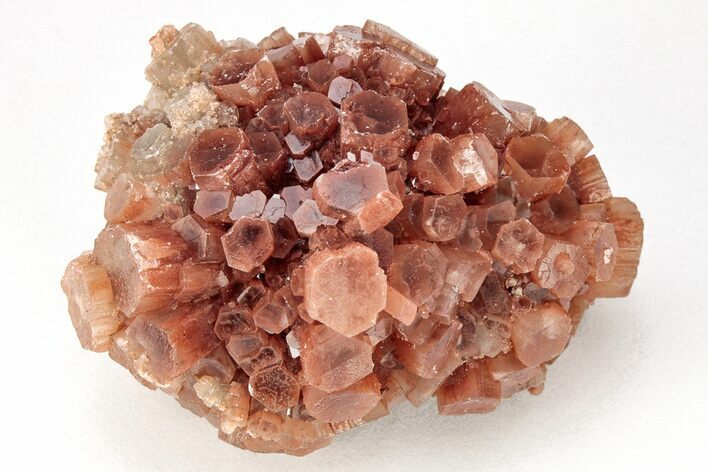 These are interesting, twinned aragonite crystals from Morocco. Often referred to as "star aragonite" they are formed from translucent aragonite crystals are are all twinned with pseudohexagonal (6 sided) crystal habit. The range from approximately 2 to 2 1/2" in width. The photos are representative to the star aragonite formations you will receive. Quantity discounts are available.
Aragonite is a carbonate mineral, one of the two commonly occurring crystal forms of calcium carbonate, the other form being calcite. It is formed by biological and physical processes, including precipitation from marine and freshwater environments. It's crystal lattice differs from calcite, resulting in a different crystal shape. Aragonite forms naturally in most mollusk shells, and as the calcareous endoskeleton most corals.
LOCATION
Safro Mine, Bou Azzer, Morocco
SIZE
Most 2 to 2 1/2" wide