Eocene-Aged Fossil Sea Snake (Palaeophis) Vertebrae - Morocco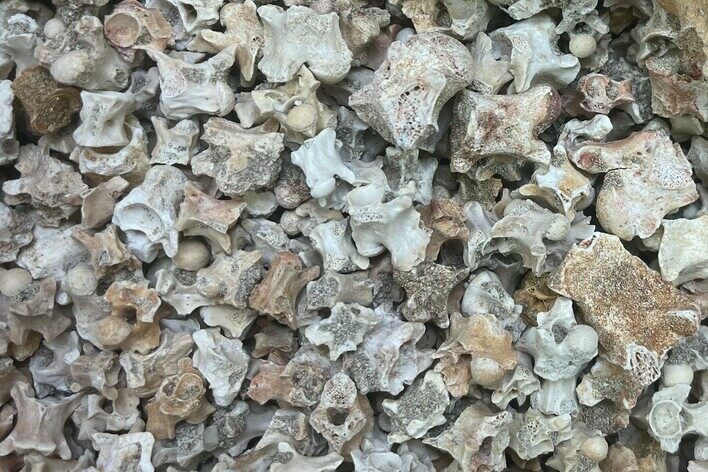 These are 55 million year old fossil sea snake (Palaeophis maghrebianus) vertebrae from the phosphate deposits in the Oulad Abdoun Basin of Morocco. They average around 1/2" long, ranging from about .4" to .7", and their processes are mostly intact. The photos of representative of the vertebrae you will receive but don't picture the exact ones. Quantity discounts are available.
It comes from the massive phosphate deposits in the
Oulad Abdoun Basin
near Khouribga, Morocco. These deposits are mined for phosphate, one of Morocco's biggest exports. The fossils are collected as a byproduct of the mining operations, saving them from certain destruction by the rock crusher.
FOSSIL TYPE
Fossil Sea Snake Vertebra
SPECIES
Palaeophis maghrebianus
AGE
Lower Eocene - Ypresian stage (~55 Million Years)
LOCATION
Oulad Abdoun Basin, Morocco