7" (XL) Floating Frame Display Cases With Stands - White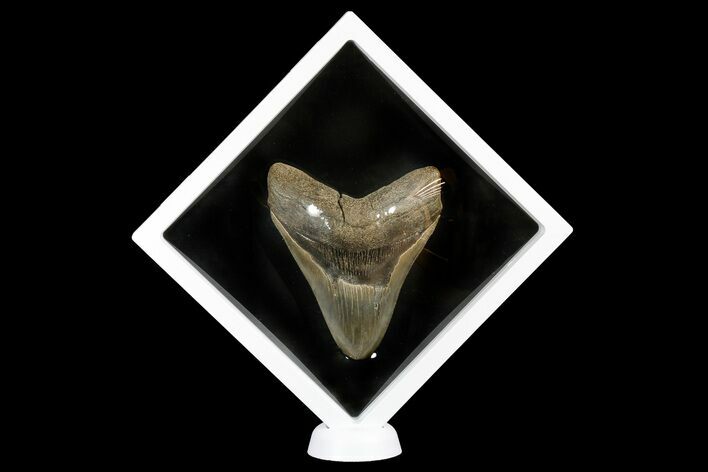 These "floating frame" display cases are great for displaying small fossil and mineral specimens. They are particularly great for displaying fossil teeth. The specimens are safely enclosed between a durable, clear, plastic membrane. The plastic membrane is flexible allowing for thicker items to be easily accommodated. They can easily be opened and closed to remove the specimen.

The large display case size has total dimensions of 7" square with an display area of 6.2" square. Items up to a thickness of about 1" can easily be accommodated. Each frame will come with display bases for both diagonal and horizontal display. Quantity discounts and wholesale pricing is available.