.9" Polished Blue Tiger's Eye Sphere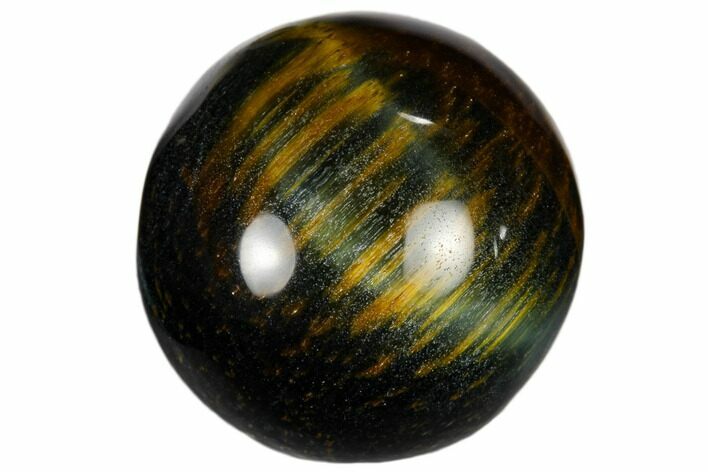 This is a 22mm (.9 inch) wide polished, blue tiger's eye sphere.
Blue tiger's eye
is a variation of tiger's eye in which the internal fibers have iron staining which causes a blue coloration to the stone.
Tiger's eye is actually a variety of quartz which is chatoyant because of subparallel intergrowth of quartz crystals and altered amphibole fibres that have turned into limonite. It's primarily used to ornamental and lapidary purposes. Primary sources of Tiger's Eye are South Africa, Australia and China.
MINERAL TYPE
Blue Tiger's Eye