Azurite And Malachite Stone Bracelet - Elastic Band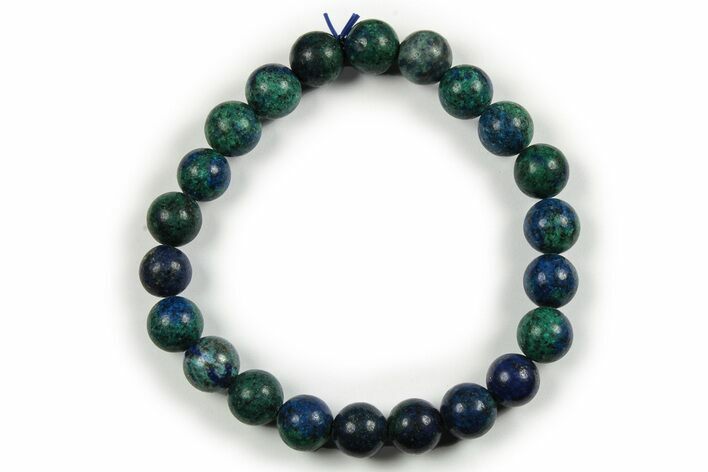 These are azurite and malachite stone bracelets with natural, polished, .3" wide beads made from azurite and malachite. The bracelets measure approximately 7.2" in circumference, with an elastic band to comfortably fit around the wrist. The pictures are representative of the specimen(s) you will receive.
Quantity discounts are available.
Azurite and malachite are known to form in union with each other, for their chemical makeup is very similar. In fact, the presence of more or less water in the location of formation, is enough to determine whether an abundance of malachite over azurite, or vise-versa, will accumulate. These minerals tend to be found in oxidation zones of copper deposits, which accounts for the colors the minerals display.
MINERAL TYPE
Polished Azurite and Malachite Bracelet
SPECIES
Azurite & Malachite
SIZE
approximately 7.2" in circumference