Lapis Lazuli Stone Bracelet - Elastic Band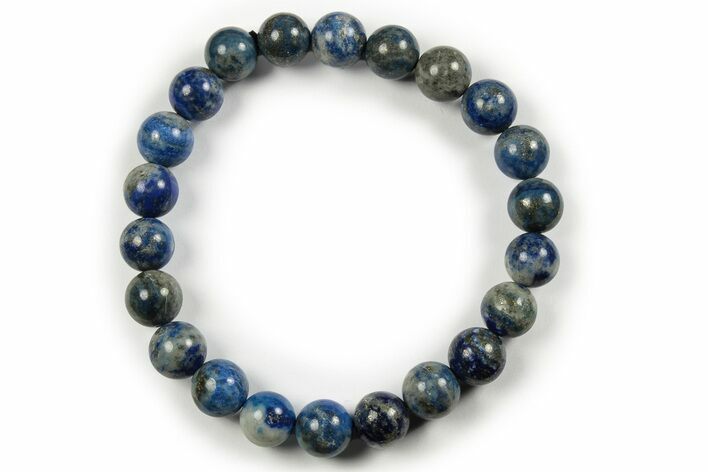 These are lapis lazuli stone bracelets with natural, polished, .3" wide beads of lapis lazuli. The bracelets measure approximately 7.2" in circumference, with an elastic band to comfortably fit around the wrist. The pictures are representative of the specimen(s) you will receive.
Quantity discounts are available.
Lapis lazuli
is unlike most other gem materials because it is not a mineral. Instead, it is a rock composed of multiple minerals. The blue color of lapis lazuli is mainly derived from the presence of lazurite. To be called "lapis lazuli," a rock must have a distinctly blue color and contain at least 25% blue lazurite.
Pyrite
usually occurs in lapis lazuli as tiny, randomly spaced grains with a contrasting gold color.
MINERAL TYPE
Polished Lapis Lazuli Bracelet
SIZE
approximately 7.2" in circumference