Bulk Polished Aventurine - 8oz. (~ 15pc.)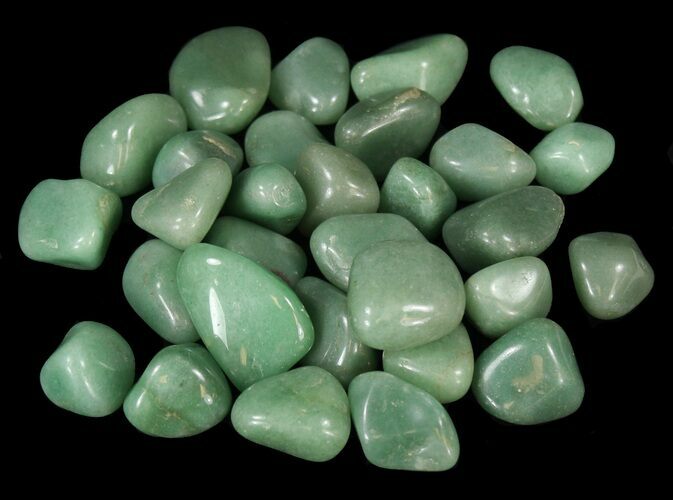 This is polished aventurine which is a variety of quartz that contains inclusions of mica, fuchsite and also hematite. Most commonly when the general public encounter this stone it is in the form of green stone that can be anywhere from a pale to a medium green color.

You will receive 8 ounces (approximately 15 pieces) chosen at random. The photos are representative of what the mineral looks like. These polished minerals are great for educational use or gifts for kids.
OUNCES
8 (approximately 15 pieces)