Bulk Polished Carnelian - 4oz. (~ 18pc.)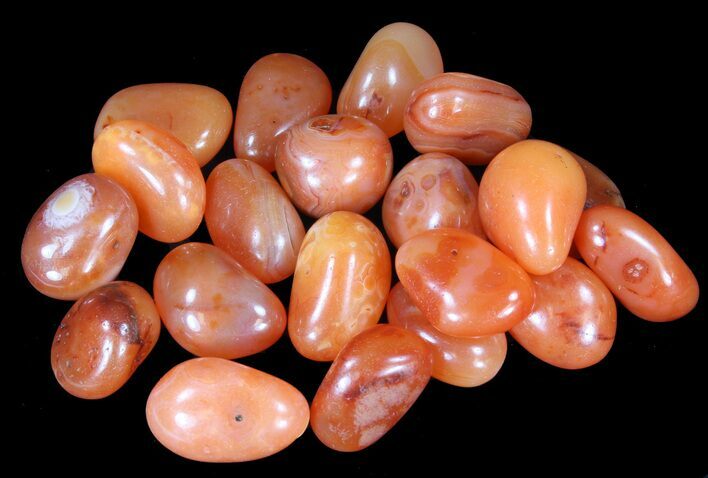 This is polished Carnelian which in a reddish variety of Chalcedony colored by impurities of iron oxide. The color can vary greatly, ranging from pale orange to an intense almost-black coloration. It is most common in Brazil, India, Siberia and Germany.

You will receive 4 ounces(approximately 25 pieces) chosen at random. The photos are representative of what the mineral looks like. These polished minerals are great for educational use or gifts for kids.
SIZE
Range from 3/4"- 1-1/2"
OUNCES
4 (approximately 25 pieces)