Bulk Polished Quartz with Tourmaline Inclusions - 8oz. (~ 15pc.)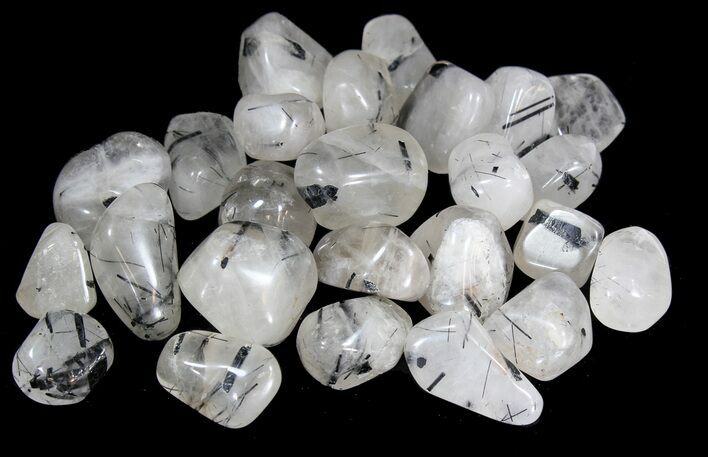 This is polished quartz with tourmaline inclusions. Quartz grows in many environments and in association with many different minerals. These minerals, as well as watery solutions and gas bubbles, can be enclosed by the growing crystal, in this case it would be tourmaline. The growing quartz crystal engulfs the preexisting tourmaline crystals, resulting in this tourmaline included quartz

You will receive 8 ounces (approximately 15 pieces) chosen at random. The photos are representative of what the mineral looks like. These polished minerals are great for educational use or gifts for kids.
MINERAL TYPE
Quartz with Tourmaline Inclusions
OUNCES
8 (approximately 15 pieces)