Bulk Polished Vesuvianite - 8oz. (~ 10pc.)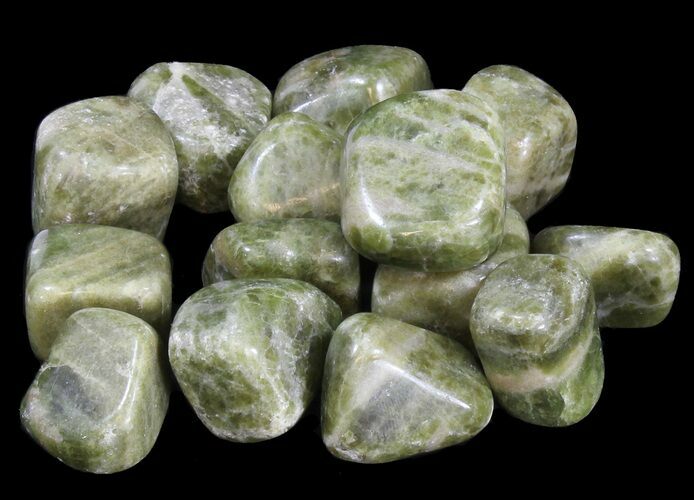 This is polished vesuvianite also known as idocrase, is a green, brown, yellow, or blue silicate mineral. Vesuvianite occurs as tetragonal crystals in calcium-bearing deposits and limestones that have been subjected to contact metamorphism. It was first discovered within included blocks or adjacent to lava vents on Mount Vesuvius, hence its name.

You will receive 8 ounces(approximately 20 pieces) chosen at random. The photos are representative of what the mineral looks like. These polished minerals are great for educational use or gifts for kids.
OUNCES
8 (approximately 10 pieces)