Madagascar Polished Stone Variety Box (Limited Quantites)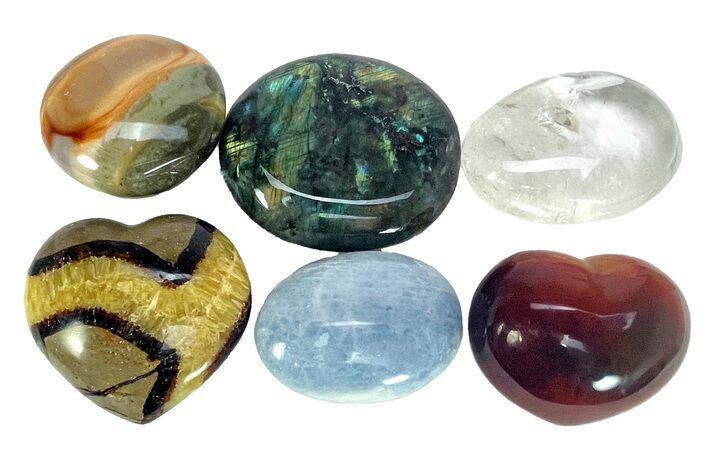 A variety box of six different, large polished stones from Madagascar. The retail price on these stones purchased individually would be $60. This would work great as a holiday gift box, hint, hint. A limited quantity of these boxes are available.

In includes:

1. Large labradorite stone
2. Large polychrome jasper stone
3. Large clear quartz stone
4. Large blue calcite stone
5. Polished septarian heart
6. Polished carnelian agate heart

All of the stones measure from approximately 2 1/2 to 3 1/2" wide. The photos are representative on the stones you will receive but don't picture the exact ones. They do vary is exact size, shape, and patterns as they are hand polished.
TYPE
Labradorite, Polychrome Jasper, Quartz, Blue Calcite, Septarian, Carnelian Agate
SIZE
Stones 2 1/2 to 3 1/2"