Tumbled Maligano Jasper From Indonesia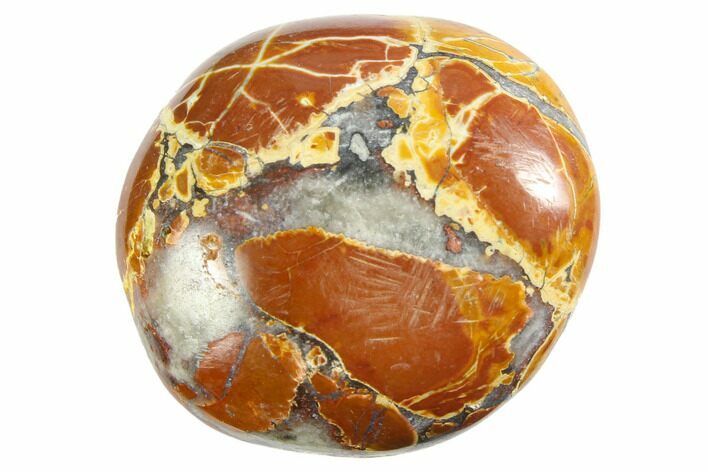 These are tumbled pieces of colorful Maligano Jasper from Indonesia. The average a little over 1 inch across but being a natural stone, vary slightly in size, shape, color and patterning. Quantity discounts available.
Maligano jasper is the trade name for a brecciated yellow, orange, red, grey and blue-grey jasper that comes out of Indonesia. Most of these specimens contain rivers of agate that filled in the gaps between the brecciated jasper. Many times these specimens contain dendritic inclusions throughout the jasper.