1.1" Raptor Claw - Hell Creek Formation, North Dakota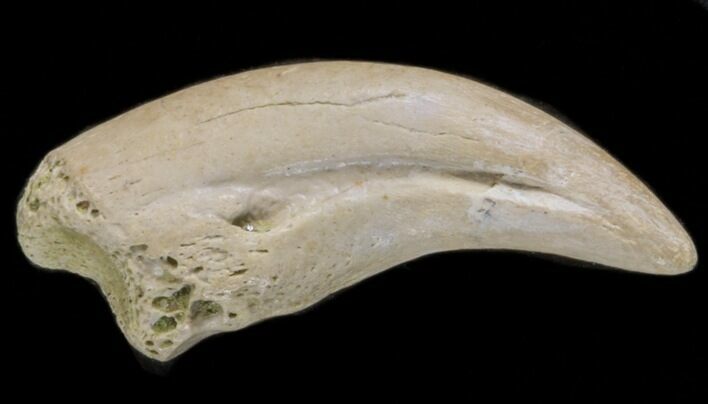 This is a 1.1" long (straight line measurement) claw of a small theropod (raptor) from the Hell Creek Formation of North Dakota. It was tentatively identified as Leptorhynchos based on the configuration of the "blood groves" by the collector but I'm hesitant to provide a genus ID on it given how much debate there is around classification small theropods from the Hell Creek Formation.
The claw was collected this past fall from one of our partners new leases near Bowman, North Dakota. The last couple millimeters of the tip have been restored but otherwise it's in good shape. Comes with a
floating frame display case
.
Leptorhynchos was a small, bird-like, Maniraptoran theropod. It would have had a specialized beak, long neck, short tail and would have been covered in feathers.
LOCATION
Bowman, North Dakota
FORMATION
Hell Creek Formation
SIZE
1.08" long (straight line)