1.12" Fossil Sauropod Dinosaur (Titanosaur?) Tooth - Morocco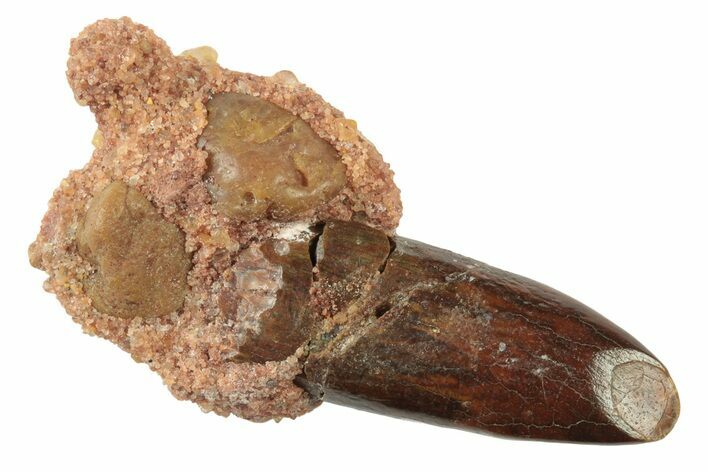 This is a 1.12" long tooth in sandstone from a Moroccan titanosaur that is currently unidentified. It comes from the Late Cretaceous, Kem Kem Beds of Morocco, home to such meat eating giants as Spinosaurus and Carcharodontosaurus.
There are repaired cracks at the basal end of this tooth.
SPECIES
Unidentified Titanosaurid
LOCATION
Taouz, Kem Kem Basin, Morocco