1.15" Rare Rielaspis Trilobite - Ontario, Canada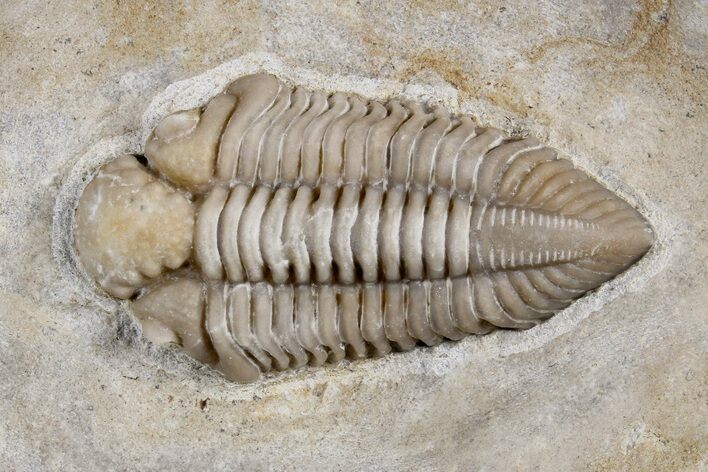 This is a ultra rare, Encrinurid trilobite from the Early Silurian Thornloe Formation of Northern Ontario. It is a species of Rielaspis which appears similar to Rielaspis elegantulus described from Anticosti Island but is likely new. Very few of these trilobites have been collected and nearly all of them were molts. Previously this genus was known almost entirely from fragments.

This specimen is 1.15" long, nicely inflated and perfectly prone. It is a molt, missing both of its cheeks.
SPECIES
Rielaspis new sp.
LOCATION
Temiskaming Mining District, Ontario, Canada
FORMATION
Thornloe Formation
SIZE
1.15" long, 4.4 x 3.8" rock