1.35" Isotelus Trilobite - Platteville Formation, Wisconsin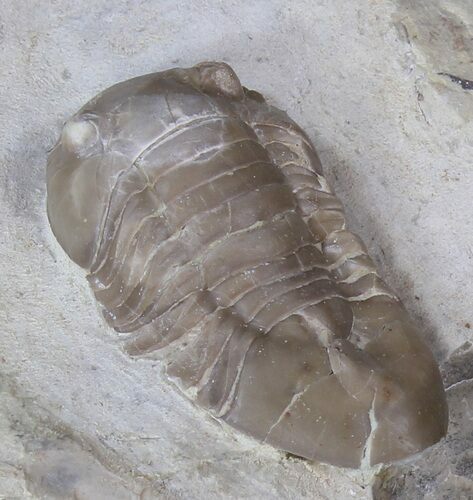 This is a trilobite you don't see very often, it's a 1.35" long Isotelus simplex from the Platteville Formation in Wisconsin. This formation is rarely collected and complete trilobites are rare.

This specimen is nicely inflated and has a beautiful caramel colored shell that contrasts well against the light matrix. There is a small amount of shell restoration along the repaired crack through the tail.

AGE
Ordovician

LOCATION
Lancaster, Wisconsin
FORMATION
Platteville Formation