1.37" Polycotylid Plesiosaur Tooth - Asfla, Morocco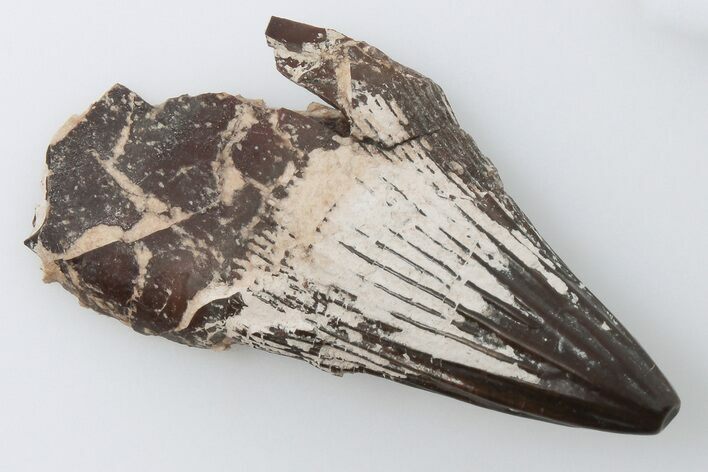 This is a rare, Polycotylid plesiosaur tooth from the Upper Cretaceous Akrabou Formation near Asfla, Goulmima, Morocco. The tooth may belong to one of two described plesiosaur species, Thililua longicollis or Manemergus anguirostris that are relatively specific to this area. It's 1.37" in length and has beautiful striations running down the crown. This tooth is slightly compressed, but is in otherwise excellent condition.

Polycotylid plesiosaurs are a family of short-necked plesiosaurs that resemble and my be closely related to pliosaurs. There is a recognized pliosaur whose teeth are found in this area and look similar.

Comes with an acrylic display case.
SPECIES
Unidentified Polycotylid Plesiosaur
LOCATION
Asfla, Goulmima, Morocco
FORMATION
Akrabou Formation