This Specimen has been sold.
1.4" Red Austerops Trilobite - Hmar Laghdad, Morocco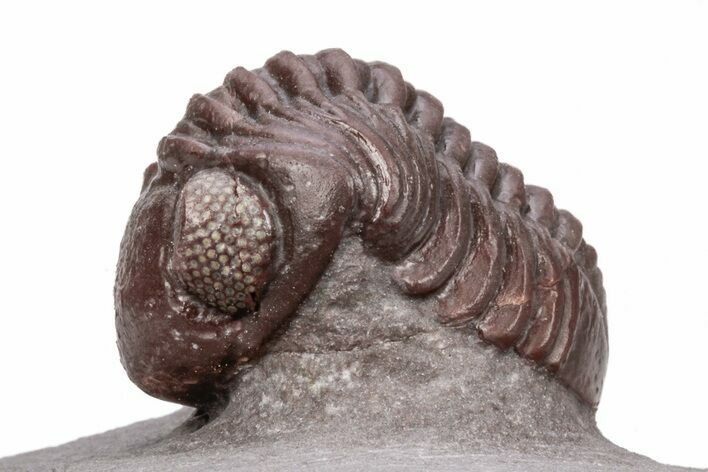 This is a unusual, red Austerops granulops trilobite from Hmar Laghdad, Morocco. The shell preservation is a deep red coloration which is unique to the location. The specimen would be 1.4" long if fully outstretched. Exceptional preparation on this rare specimen.
The trilobites were hard to find complete at this location and according to my sources, the locality has been collected out recently, so the there probably won't be many more of these red trilobites coming onto the market.
The red coloration is due to high levels of iron in the silicified exoskeleton. A paper on this unique preservation can be found below.
Red Devonian trilobites with green eyes from Morocco and the silicification of the trilobite exoskeleton
LOCATION
Hmar Laghdad, Morocco
SIZE
1.4" long (if outstretched)