This Specimen has been sold.
1.5" Craspedites Ammonite Fossil - Russia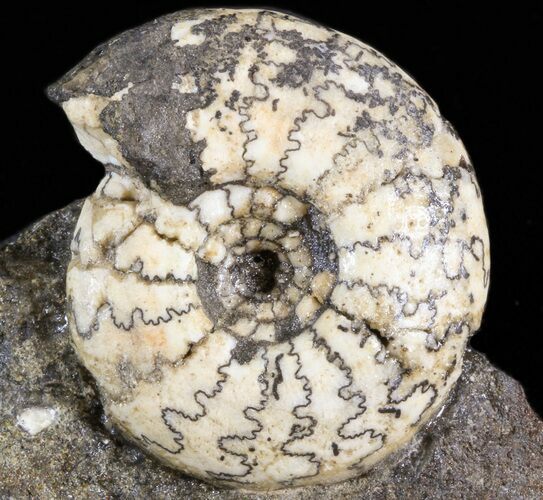 This is a 1.5" wide Craspedites nodiger from the Saratov Region of Russia. The chambers are preserved as grayish-white Calcite crystals, with the septa (divisions) between each chamber preserved as black Calcite. It is Upper Jurassic in age,Tithonian Stage or approximately 150 million years old. It's been nicely prepared from the hard rock which has been cut flat so that displays nicely without the need for a display stand.
SPECIES
Craspedites nodiger
LOCATION
Saratov Region, Russia