1.5" Ornithopod (Valdosaurus) Vertebra - Isle of Wight, England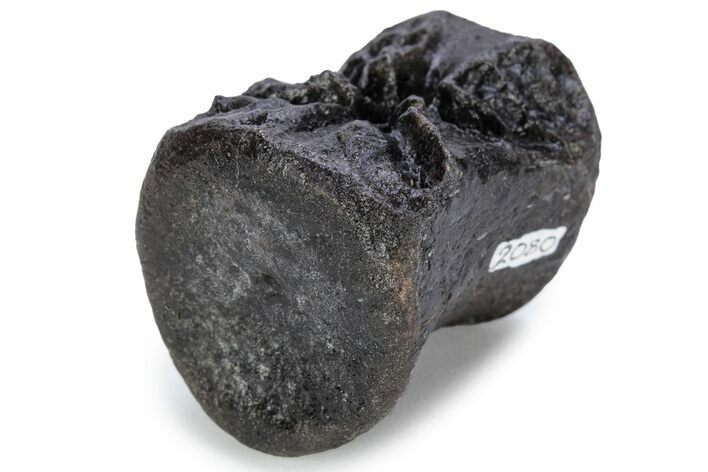 This is a rare, 1.5" long vertebra centrum of the Lower Cretaceous aged ornithopod dinosaur, Valdosaurus canaliculatus. It was collected from the Wealden Clays of the Wessex Formation on the Isle of Wight.

Valdosaurus was a bipedal ornithopod which is known from several partial skeletons and skulls. It is estimated to have grown up to 13 feet long and had sturdy hind limbs, small, wide hands and a head with an elongated snout. Its teeth suggest it was a herbivore.
SPECIES
Valdosaurus canaliculatus
LOCATION
Chilton Chine, Isle of Wight, England
FORMATION
Wessex Formation, Wealden Clay