1.5" Serrated Dinosaur (Allosaurus) Tooth - Colorado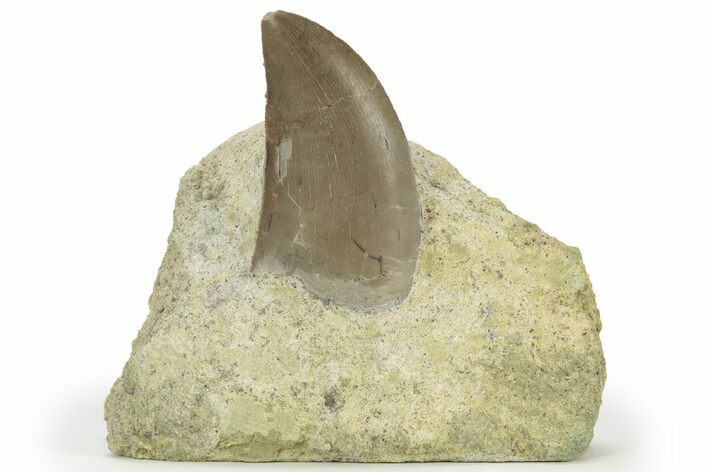 This is a gorgeous, serrated, 1.5" long Allosaurus tooth collected from our partner's private quarry East of Dinosaur, Colorado. It has excellent enamel and serration preservation, and has been mostly removed from the rock it was found in. There is a couple repaired cracks at the tip and some minor gap fill restoration in one repair. The remaining rock has been cut flat to present on a level surface by itself.
Allosaurus was a theropod of the Late Jurassic that lived from 156 to 145 million years ago. It was a predator with a massive skull, serrated teeth, and gaping jaws. This powerful and plentiful carnivore genus could grow more than 30 feet long. Due to how plentiful it's fossils are in the Morrison Formation, it's been suggested that they may have been a pack hunter.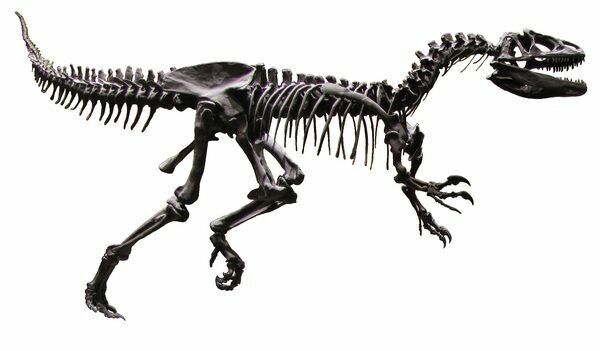 SPECIES
Allosaurus fragilis
LOCATION
Dinosaurs Of America Quarry, Dinosaur, Colorado
FORMATION
Morrison Formation
SIZE
Tooth: 1.5" long, Entire specimen: 2.49 x 2.19"