1.5" Theropod Dinosaur Caudal (Tail) Vertebra - South Dakota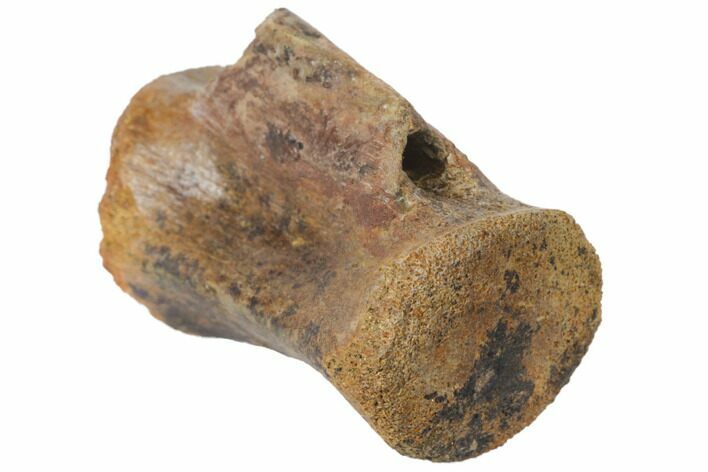 This is a nicely preserved, 1.5" long theropod dinosaur, caudal vertebra from the Hell Creek Formation of South Dakota. It has almost no erosion and the neural canal is present. There is some restoration to the edge of the centrum on one end and some crack repair.

It maybe from a small dromeosaur (raptor), but try to identify an isolated bone like this down further is mostly guesswork.
SPECIES
Unidentified Theropod
FORMATION
Hell Creek Formation