1.58" Fossil Eocene Mammal (Lophiodon) Rooted Tooth - France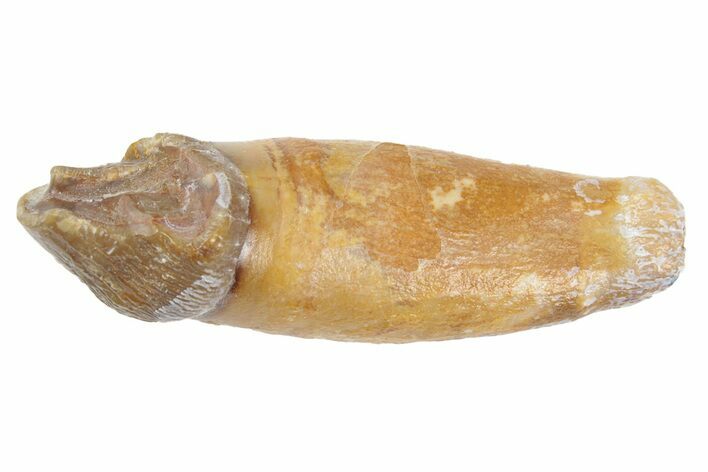 This is a 1.58" long, rooted tooth from the Eocene-aged Perissodactyla (odd-toed ungulate) mammal, Lophiodon lautricense. It's free of repair and in overall excellent condition.
Lophiodon is an extinct genus of tapir-sized mammal that lived in Europe during the Eocene Epoch (38 - 52 million years). They are closely related to chalicotheres which were considered to be a remarkably successful group, with fossil evidence suggesting they flourished for almost 50 million years.
SPECIES
Lophiodon lautricense