1.6" Fossil Pycnodont (Anomoeodus) Crushing Mouth Plate - Morocco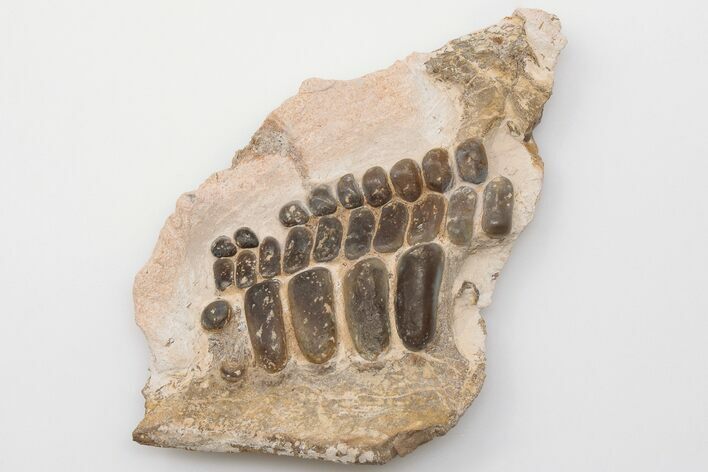 This is a 1.6" wide, partial crushing mouth plate (prearticular) from a Pycnodont of the genus Anomoeodus sp. B. It was collected from the Upper Cretaceous (Early Turonian) age Akrabou Formation near Goulmima, Morocco. Pycnodontiformes had a superficial resemblance to angelfish and a mouthful of knobby teeth that it used to crush its food. The reverse side of the specimen includes bone fragments from the fish.

This specimen comes with an acrylic display stand.
LOCATION
Asfla, Goulmima, Morocco
FORMATION
Akrabou Formation
SIZE
Teeth: 1.6", Overall specimen: 2.5 x 2.1"