1.7" Jet Black, Asaphus Trilobite - Slemestadt, Norway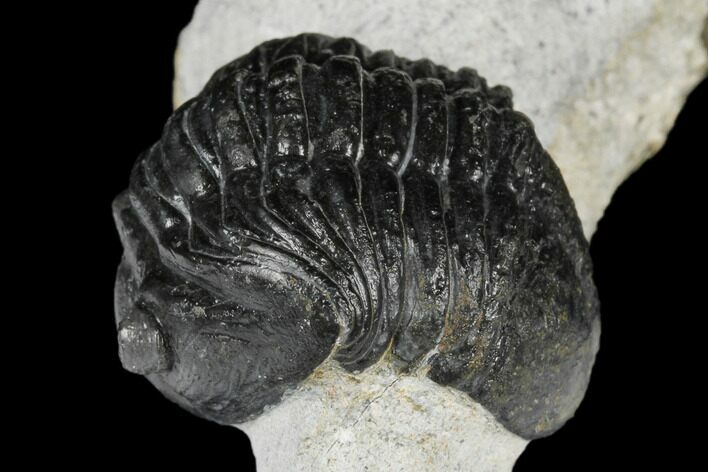 This is a jet black, 1.7" long 1.7, inflated Asaphus trilobite from the Huk Formation of Norway. We collected it near Slemestadt two summers ago. The base of the limestone has been cut flat so that it stands up nicely on a hard surface without the need for a display stand. There is a small patch of restoration on the left side of the tail.
The Huk Formation which outcrops around Oslo produces many of the same species of trilobites better known from the St. Petersburg region of Russia but with a black shell preservation. The rock is much harder than the soft, creme colored limestone their Russian counterparts are found in, making them much harder to collect and prepare. Relatively few of these Norwegian trilobites have been offered up for sale.
LOCATION
Slemestadt, Oslo Region, Norway
FORMATION
Upper Huk Formation
SIZE
1.7" long (if outstretched)