1.8" Megalodon Tooth Necklace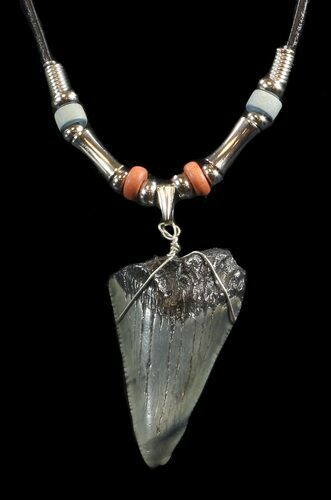 Ever wanted to wear a real tooth of the greatest predator to ever stalk earths oceans?

Here is a unique piece of fossil jewelry, it's a necklace featuring an authentic fossil Megalodon tooth. It would have come from a juvenile Megalodon shark and is Miocene in age from the Hawthorn Formation.
LOCATION
SE United States
FORMATION
Hawthorn Formation
SIZE
Tooth 1.8" long, Cord 18"