1.8" Shrimp-Like Crustacean (Tealliocaris) Fossil - Scotland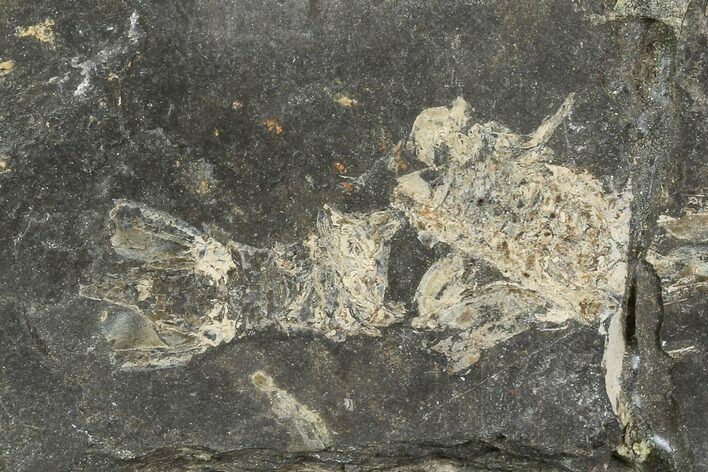 This is a detailed, 1.8" specimen, of the shrimp-like crustacean (Tealliocaris) from the Carboniferous strata near Gullane, Scottland. The white preservation that contrasts very well against the dark grey rock. This specimen has a repaired crack.
The exact systematic position of Tealliocaris has been under debate for years, with the most recent research assigning it to the Peracarids, a large group of malacostracan crustaceans with over 12,000 species. Paper is linked below.
The Proof is in the Pouch: Tealliocaris is a Peracarid
SPECIES
Tealliocaris woodwardi
LOCATION
Cheese Bay, Gullane, Scottland
FORMATION
Lower oil shales
SIZE
1.8" long shrimp on 3.7 x 1.8" rock