1.9 Inch Long Oklahoma Lochovella (Reedops)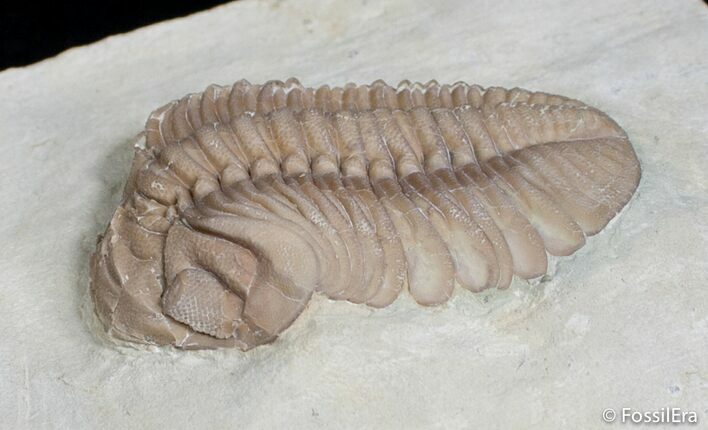 This is a large Lochovella (Reedops) deckeri trilobite from the Haragan Formation of Oklahoma. It was preserved laying on it's side and is compressed but still displays great surface detail including eye facets and the hundreds of small bumps on it's shell.

I found this specimen surface collecting at one of the quarries and was lucky in that it had no shell damage due to weathering. It took several hours of work to prepare this specimen to it's current state.


SPECIES
Lochovella (Reedops) deckeri
AGE
Lower Devonian

LOCATION
Clarita, Oklahoma
FORMATION
Haragan Formation