1.9" Inflated Declivolithus Trilobite - Morocco (Special Price)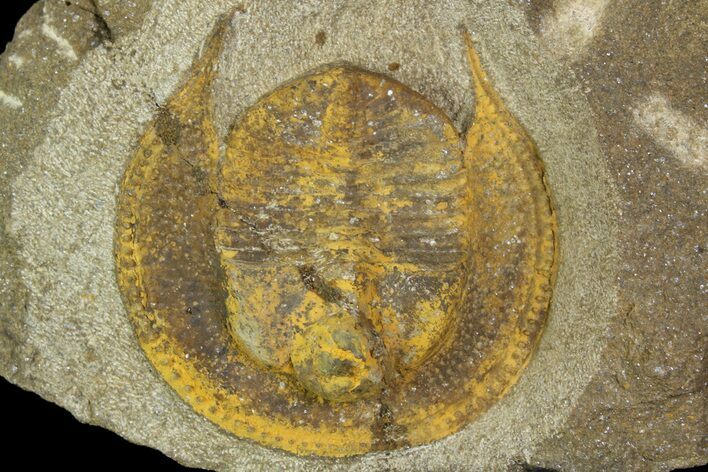 This is a very inflated and colorful specimen of the Trinucleid trilobite Declivolithus from Morocco. Specimens this nice are rare, as most are compressed and missing much of the detail. It is very inflated and has a natural, bright orange preservation due to the oxidiation of iron pyrite which had replaced the fossil. It is 1.9" wide and 1.8" long. There are two heads of Declivolithus on the underside of the rock.
This trilobite has really dramatic cephalic pits along it's "head shield". It's unknown the exact purpose of these pits, they could have had sensory purposes or aided in filter feeding.
An Upper Ordovician (Katian) Trilobite Fauna From the Lower Ktaoua Formation, Morocco
SPECIES
Declivolithus (Nankinolithus) titan
LOCATION
Mecissi, Morocco
FORMATION
Lower Ktaoua Formation
SIZE
1.9" wide on 4.1x3.5" rock